Print Orders:

To order enlargements as prints or high quality emails
from Tuesdays Child Model Agency sessions,
please print out an order form and post it to
Stephen Hepworth, 2 Overdale, The Hills, Bradwell,
Hope Valley, S33 9GZ
with a cheque payable to "Stephen Hepworth Photography"
Payment accepted by cheque, postal order or cash.
Pictures normally dispatched within 7 days.
Prints are on traditional high quality photographic paper.
They are retouched and un-mounted.
7x5 prints £7 each 12x8 prints £15 each.
Other sizes available. Please phone for details.
Email orders: £17 for up to 4 retouched images.
£3 for each additional image.
(approx 3MB per image)
Pictures are supplied for unlimited reproduction for your own use.
Pictures of children can only be supplied to parents
Not for re sale. Click for codes of practice on:
Copyright & Permission to Printing Labs.
Link to printing lab for images supplied by email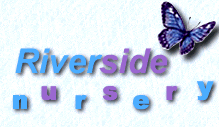 & other Playgroups
Pictures & CDs are still available.
for 2008 & 2009 sessions
Please order by post to:
Stephen Hepworth, 2 Overdale, The Hills, Bradwell,
Hope Valley, S33 9GZ
Please give your:-
Name
Postal / email address
Name of playschool
Picture numbers
Sizes and quantities required
Please add £2 to the price on
your order form for Postage and Packing.
Please do NOT enclose your proofs
Only un-mounted prints are available

The Institute of Quarrying Dinner
Please Click Here to view pictures and ordering details.